Carolyn Steel as speaker
Carolyn Steel has written, lectured and broadcast extensively on issues concerned with food, agriculture, architecture, urban design, ecology and culture.
She is Visiting Lecturer in Architecture at Cambridge University, Visiting Professor in Food and Urban Design at Lincoln University, and Visiting Lecturer and Researcher in Rural Sociology at Wageningen University.
She is in constant demand worldwide as a keynote speaker.
In 2009, The Ecologist Magazine called her one of the UK's top ten '21st Century Visionaries'.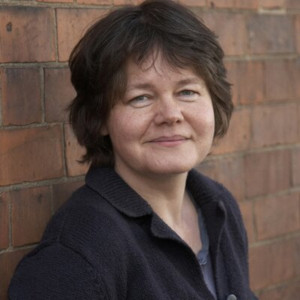 Previous Speaking Events
In the UK:
The Royal Anthropological Institute
The Royal College of Art
The Food Ethics Council
The Science Museum
The Landscape Institute
The Bristol Festival of Ideas
EcoBuild
The Commission for Architecture and the Built Environment (Cabe)
The Design Council
The Edinburgh Book Festival
The Oxford Book Festival
The London Festival of Architecture.
Internationally:
TEDGlobal (Oxford)
TEDxDanubia (Budapest)
World Planning Day International Conference
Melbourne Design Festival
Toronto Food Policy Council 20th Anniversary Summit
Swedish-American Chamber of Commerce (New York)
Netherlands Environment Assessment Agency
National Building Museum (Washington DC)
U.S. Green Building Council (New York)
Princeton University
Domus Academy (Milan)
Swedish Architecture Museum (Stockholm)
Stroom Den Haag (The Hague)
De Balie (Amsterdam)
Krakow City Council
She has chaired…:
– the launch of the UK government World Class Places Strategy (DCMS and CLG)
– Food Security in the 21st Century – The New Dynamic (Chatham House)
…and she has advised:
– the Dutch Agriculture Ministry's Innovatienetwerk and to the City of Groningen, with whom she is working to develop a 'Regional Food Vision'.
Praise for past performances